Nina Aquila: Legal Eagle
I can scarcely believe it, but for the first time today, Nina Aquila: Legal Eagle hit the top 10 of the general Visual Novel category on Itch.io!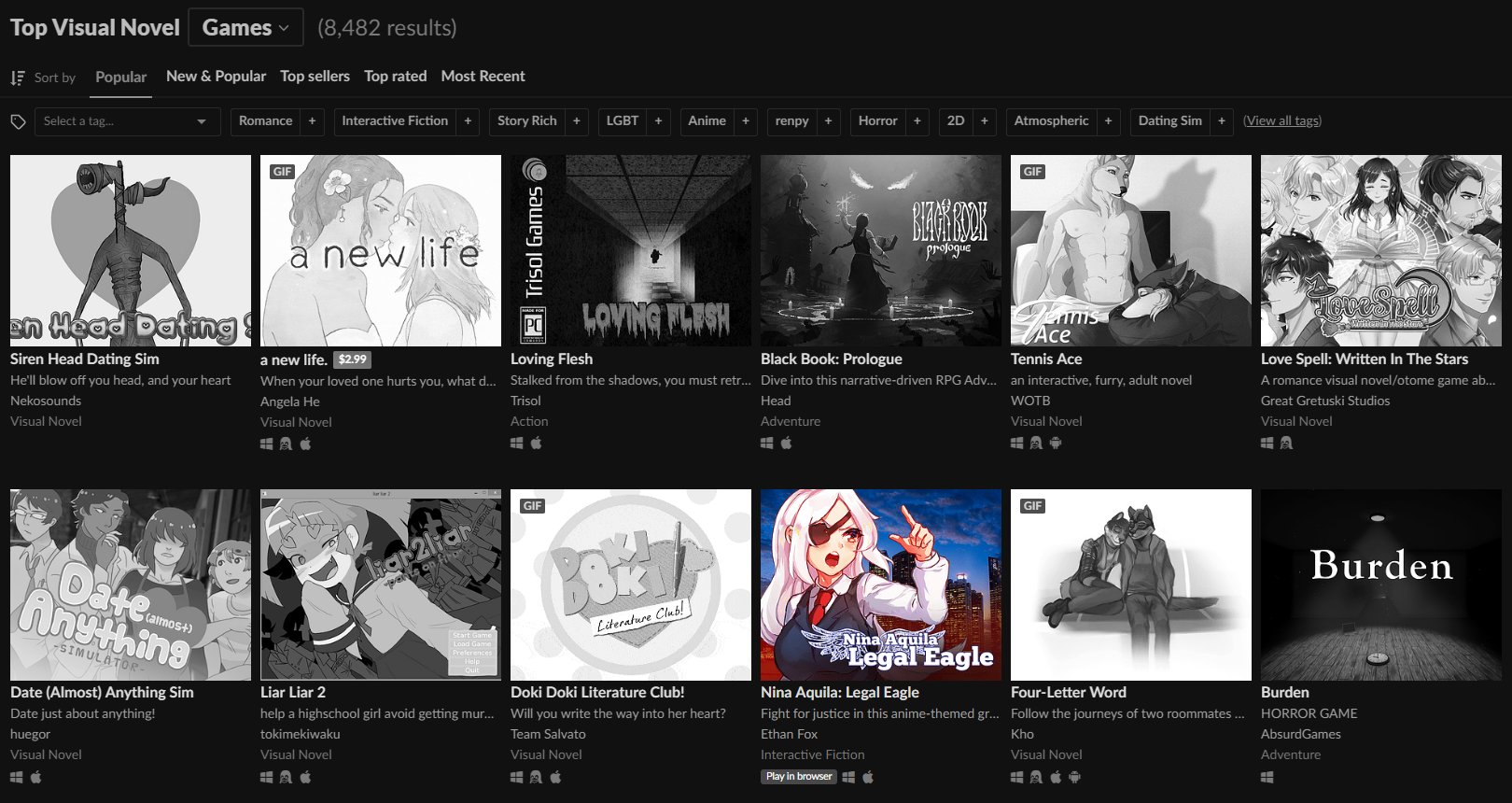 Back when I first uploaded the original, prototype version of what would eventually become NALE, way back at the end of 2018, I looked at some of those charts and couldn't even imagine that I would see it next to titles like Doki Doki Literature Club.
Thanks so much, all of you, who have played, followed, liked, listed, commented, joined the discord, downloaded (and in the case of Chapter 2) paid to make NALE what it is today!
Get Nina Aquila: Legal Eagle
Comments
Log in with itch.io to leave a comment.
Congrats for NALE making it in the top 10 VN!
By the way how many cases will NALE have? Its fine if thats also a spoiler.
It's a bit of a spoiler unfortunately - can I just say "more than there are right now"?